Spain approves coal subsidies ahead of shutdowns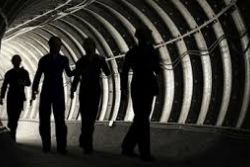 Earlier this week the Spanish Ministry of Industry published details of their 2014 subsidy scheme for domestic coal miners, reaching a total of €106.8 mln, following subsidies of €74.5 mln last year.
The 2014 payments, published in the official state gazette, Boletin Oficial del Estado (BOE), are also accompanied by legislation concerning the permanent closure of unprofitable mines by 2018.
Of the 2014 total, €68.8 mln will be used as payments to mines that are due for closure.
In addition, a further €300 mln has been allocated for early retirements, €53.7 mln for restructuring projects and €18 mln for unspecified labor costs.
Payments for the uncompetitive mines should be made by the Q3, according to the official state gazette, while the subsidies should be paid by the end of Q4.
Recommended Reading :
* Spain to subsidise unprofitable coal mines until 2018