Germany cancels scheme to attract young jobless from abroad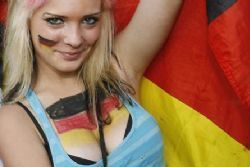 The German government has announced that it is closing its The Job of My Life program, set up at the beginning of last year to attract young people from some of Europe's hardest-hit economies – such as Greece and Spain – to work in Germany.
The €400mln program, which was aimed at 18- to 35-year-olds, was initially scheduled to run until 2018. This year's budget, €48 million, has already been spent. The aim was to provide financial aid to young people in their own countries while they learned German, help them with interviews and then assist with the move to Germany to look for work.
The ministry had been flooded with interest from job-seekers, particularly from those struggling Spain.
A spokesman for the German labor ministry explained that the program has been suspended : "It is impossible to meet demand," he explained, adding that the ministry had been flooded with interest from job-seekers, particularly from those struggling Spain.
Over the last year, 8,919 people have applied for the program, around half of them from Spain. Those who have already begun training programs will complete them, according to a spokeswoman for Germany's Employment Agency. "Everybody else who is waiting for a reply has been notified that the program has been suspended for this year, and they will have to wait and see if their application is to be accepted," said the same source, adding that there was no question of increasing the €48 million set aside for the program this year.
The program offered financing for a 16-week course of 45-minute German classes in Spain, followed up by the possibility of further tuition once the applicant had moved to Germany and begun work.
Last year, The Job of My Life came under fire from some Spaniards. In November, German media reported the case of 128 Spaniards who were stranded in the German city of Erfurt after being promised jobs that didn't come through. Two private employment agencies offered the young people, who were trained care staff, jobs at an Altenburg care facility and a flat share.
They found neither. An investigation by the German labor ministry is currently underway.