EU sends investigators to Leon Airport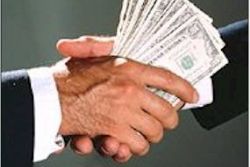 The EU is sending a delegation of inspectors to Leon Airport in order to evaluate the nature and extent of regional and national funding received by the facility.
Leon is not the only Spanish airport under investigation as part of the European Union's review into the funding of regional airports.
In addition to Leon, Castellón, Ciudad Real, Badajoz and Huesca airports - all of which are either currently receiving state funding or have done so in the past despite little or no passenger numbers - are being investigated.
The initiative is part of an investigation with which Brussels seeks to ensure good use of EU contributions to the implementation of regional airports.
The European Commission has allocated suspect Spain stunning amounts of public money on unnecessary projects, more than doubtful profitability and that have produced a huge debt in the public accounts.
The most significant cases are with Castellon and Ciudad Real airports.
The former PSOE Government invested over €80 mln at Leon airport, which is still falling short of the minimum ratios set by the Spanish Government for what constitutes a sustainable and financially viable airport.
The Ministry of Development considers that airports should have an index rating of at least one third of its capacity, a figure that has not been achieved at Leon, Burgos and Salamanca airports.
Recommended Reading :
* EU changes airport funding rules : Lookout Corvera & Castellon !