Gibraltar Fire Halts Easter Sunday Gambling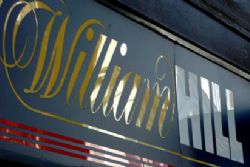 A fire in the Waterport power station left most of Gibraltar without electricity on Sunday afternoon, reports the Gibraltar Chronicle. Police urged residents in the area to close their windows as thick black smoke billowed from the power station, though no one was injured in the incident.
The offices of online betting company William Hill adjacent to the building were evacuated and the company told customers that its services were down. But police said there had been no need to evacuate nearby residential areas.
Police investigators ruled out foul play and early indications were that a generator caught fire and exploded due to mechanical failure.<
The fire started just after to 2pm and emergency services rushed to the scene, sealing off access to the area. Fire fighters brought the situation fire under control within an hour and the blaze was declared extinguished just after 4pm.
At 5.30pm, engineers were at work trying to restore power to Gibraltar.
Easter Sunday is traditionally one of the busiest days of the year for online gambling and William Hill have yet to confirm the full extent of any financial losses.