Poll finds Spain disapproves of homosexuality the least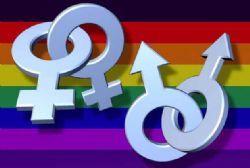 The Pew Research company has revealed some interesting results as part of its Global Attitudes Project on a range of social issues.
Pew asked people in 40 different countries across five continents the question, 'do you personally believe that homosexuality is morally acceptable, morally unacceptable, or is it not a moral issue?'
Catholic Spain came out on top with only 6% saying they found homosexuality to be morally unacceptable while 55% said it was acceptable and another 38% said it was not an issue of morality.
Germans were the next most approving despite not yet allowing same-sex couples to marry, with only 8% saying homosexuality was morally unacceptable while 51% said it was acceptable and 38% said it was not a moral issue.
French and Czech people tied in disapproving of homosexuality for moral reasons with 14% disapproving in both countries – however Czechs also were the most likely to say that homosexuality was morally acceptable of the nationalities polled.
The numbers for moral disapproval were 15% in Canada, 17% in Britain and 18% in Australia. Surprisingly only 30% of Canadians said they found homosexuality acceptable despite that country being one of the first to marry same-sex couples but 50% of Canadians said it wasn't an issue of morality at all.
Americans were the 12th least nationality to disapprove morally of homosexuality with 37% saying they disapproved, only 25% saying it was acceptable and 35% saying it was not a moral issue.
At the other end of the spectrum 98% of Ghanaians said homosexuality was morally unacceptable followed by Jordan and Egypt where 95% said it was unacceptable.
In the Palestinian territories 94% disapproved – making them the 4th most disapproving nationality in the survey.
In Israel 43% disapproved compared to 27% who approved and 25% saying it was not a moral issues – showing a stark difference of views among the two neighbours.
However moral disapproval did not always correlate with criminalisation.
93% of Indonesians disapproved morally with homosexuality but the country has no ban on homosexual relations at a national level – though some local authorities and the autonomous region of Aceh have sought to crack down on LGBTI people.
62% of South Africans disapproved morally with homosexuality despite that country having same-sex marriage and enshrining LGBTI rights in its constitution.
None of the Scandinavian countries were polled as part of the study so it is impossible to say how they would have rated but they would be likely to have strong rates of moral approval considering nearly the whole region has legalized same-sex marriage.