A fifth of British expats in Spain left last year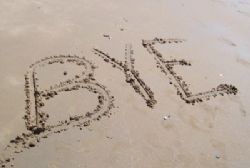 More than a fifth of British Expats living in Spain left in 2013, according to official figures just released.
Spain's National Statistics Institute (INE) found that the country's overall population decreased for a second year in a row, due to foreign residents returning home.
The crisis-hit nation saw nearly 90,000 British citizens no longer officially registered as residents, which equates to 22.8%.
On January 1st 2013, there were 385,179 Brits on town hall registers in Spain, but a year later the number was 297,229.
The British Embassy in Madrid predicts that there are more UK citizens spending some or all of the year in the country - up to 800,000 - but official figures show a mass exodus is taking place.
It is not just the Brits that are leaving, with other nationalities also moving on too. Germany was the only country to display a bigger drop than the UK, with 23.6% fewer expats officially registered.
This takes the number of Germans living in Spain to 138,917. Meanwhile, 12.7% of the French population returned home, leaving around 100,000 left in the country.
Native Spaniards are also heading overseas in an attempt to find work, as there is very little available in their homeland.
The unemployment rate stands at 26% and is even higher among young people at 55%.
Around 51,000 Spaniards registered with the UK's national insurance scheme last year, making them the second biggest demographic of arrivals after the Polish.
Until recently, the British population in Spain had been rising steadily since the 1990s, with the dream of retiring or starting a business in the country high on the list of desirable lifestyles.
Andalucía, Catalonia, Madrid and Valencia continue to be the most populated areas of the country, but traditionally Brits prefer the coastal regions for sun, sea and sand.
Recommended Reading :
* Study reveals food and family main reasons behind expat repatriation
* Daily Mail targets expat pensioners in Spain (Again)