Spain's Caixa, Sabadell signal turnaround with bad debt falls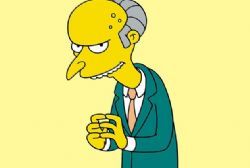 Spain's Caixabank and Sabadell on Thursday said bad debts had fallen slightly in Q1, signalling the start of a more marked turnaround for the country's banks.
Spain's banks are trying to recover from a real estate market crash that hit earnings when they took hefty charges on soured loans 2 years ago. Spain's prolonged economic downturn had also taken its toll on bank revenues.
Non-performing loans, or debts left unpaid for over 3 months, have been a drag on lenders even as revenues improved for some.
Sabadell and Caixabank, both from the northern region Catalonia, said bad loans as a percentage of total credit had dropped at the end of March compared to the end of 2013.
The ratio was 11.36% at the end of Q1 at Caixabank, down from 11.66%, while smaller peer Sabadell reported a slight fall from 13.63% to 13.57% over the same period.
Barcelona-based Caixabank said it was the first drop in its bad debt ratio since the end of 2006.
The 2 banks have been among the most acquisitive during the financial crisis, snapping up bailed-out peers to increase their market share across Spain. But that also inflated their bad loan exposure.
Spain's economy is forecast to grow 1% in 2014, after exiting recession in the 2nd half of last year, and that momentum should start feeding through to banks' earnings.
Mid-sized Bankinter on Wednesday forecast its bad debts were also close to reaching a peak, while its net interest income (NII), or earnings on loans minus deposit costs, grew in Q1 compared to a year ago.
Falling deposit costs are helping net interest income to grow. Sabadell said this had jumped over 17% from Q1 of 2013 to €530 mln, while at Caixabank it was broadly flat at €993 mln.
Some lenders are continuing to build up defences against losses, however, before the ECB takes over as the euro zone banking supervisor in November and ahead of Europe-wide health checks in the coming months.
Sabadell said it had made €931 mln of gains from bond trading in Q1 and it used most of these towards provisions against soured assets, which more than tripled to €1.1 bln compared to a year ago.
Sabadell's Q1 net profit jumped 59% from a year ago to €81.2 mln. Caixabank's quarterly net income fell by more than half to €152 mln, due to a an unfavourable comparison to a year ago when it was helped by one-off gains from acquisition.
Caixabank shares were up 1.5% at €4.66 per share by 0710GMT, while Sabadell's stock was up 1%, at €2.39 per share.
The country's biggest banks Santander and BBVA, which have big operations overseas but were also hit by losses at home, report first quarter results next week.