Corvera's SACYR to raise €416 mln in shares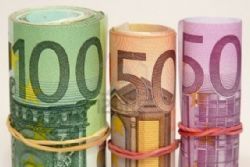 Spanish builder Sacyr - the major shareholder behind the concession holder of Corvera Airport - said on Thursday it would raise €416 mln through the issue of convertible bonds and new shares to boost cashflow and fund international expansion.
More than 80% of the builder's order book was overseas at the end of 2013.
The debt-laden builder's shares have more than tripled over the past year as investors returned to assets most severely punished by Spain's economic downturn, such as real estate and construction company stocks, as the country emerges from recession.
Analysts had said Sacyr could take advantage of the rise in its stock value to increase its capital. The company, which has poured resources into building projects abroad as public spending dried up in austerity-stricken Spain, announced the deal late on Wednesday.
On Thursday it said it had raised €166 mln through the issue of new shares priced at €4.58 each, a 2.9% discount to Wednesday's closing price of €4.719. The new shares represent 7.2% of the company's share capital following the operation.
Sacyr shares were down 1.65% at €4.6 on Thursday. Along with other builders such as FCC and ACS , Sacyr's share price plunged after Spain's 2008 property crash and have still lost around 90% of their value from a December 2006 peak.
"We think that any weakness in the share price should be taken as an opportunity to buy," said Juan Carlos Calvo of broker Espirito Santo. The capital raising was positive and pointed to a strong project pipeline and the discount was lower than expected, he said.
Separately, Sacyr said it would issue €250 mln in 5-year convertible bonds with a coupon of 4% and a conversion price of €5.725 per share, a premium of 25% on the share price following the capital hike.
This was at the lower end of their target range of €250 - €300 mln announced on Wednesday and at the higher end of the interest range of 3.25 - 4.0%.