Spain sees growth in domestic tourism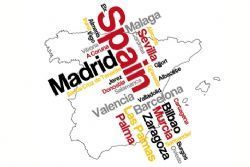 Tourism continues to provide positive news for the Spanish economy. If 2013 saw a record number of foreign visitors flocking to Spain – in excess of 60 million, compared with the country's total population of under 50 million – the Easter holidays provided signs that domestic tourism is finally recovering.
Accommodation occupancy rates during the period were 75.7%, seven points above the same period last year, said Industry, Energy and Tourism Minister José Manuel Soria on Tuesday.
During a meeting with the press organized by El Economista, Soria added that hotel occupancy rates were 76% compared with 71% in 2013, and occupancy of vacation rental properties was 89% compared with 57% in Easter 2013.
Overall occupancy from April 11 to 21 was 77%, eight points above last year's figure of less than 68%, the worst in five years as a result of weak domestic demand.
Lower prices and fewer hotel beds have also helped improve figures
The provisional 2014 figures allowed Soria to talk about "a clear recovery" in the flow of Spanish tourists.
Meanwhile, figures to March released by tourism authorities show that 10.1 million foreigners visited Spain in the first three months of the year, representing a 7.2% rise from the same period last year.
Recommended Reading :
* Spain sees 10 year high tourism spend in 2014
* EU predicts another bumper year of tourism for Spain