Spain Denies Franco crimes against human rights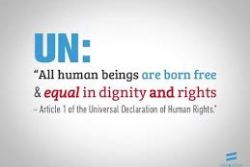 In a staggering display of double-standards and hypocrisy, Spain's National Court has refused to extradite a Franco-Era Policeman called to face allegations of torture by a High Court Judge in Argentina.
Earlier this year Spain itself called for the current and former Chinese Premiers to face similar charges over alleged human rights atrocities in Tibet.
Jesús Muñecas Aguilar had been requested to appear in a court in Argentina in November of 2013 by Federal Judge María Romilda Servini de Cubría, being accused of having tortured political prisoners in 1968.
The Spanish Court ruled that the alleged events stood outside the statute of limitations, however Argentina is maintaining that this is not applicable in cases of torture, as they involve issues concerning human rights.
Spain is also expected to make a similar decision within the next few days concerning the request to extradite Antonio González Pacheco, a Franco-era officer commonly known as "Billy the Kid."
The court considered that the crime allegedly committed had expired. However, in agreement with the Spanish prosecutor Pedro Martínez Torrijos, the National Court also said that as Muñecas Aguilar is Spanish he should be tried in a Spanish court.
However, Spain seemingly has little appetite for raking over the past, and are pointing to the so-called "Amnesty Law" as an excuse not to prosecute crimes committed between 1936 - 1975. Also, Spanish courts have also never acknowledged that those were 'crimes against humanity', which are not subject to a statute of limitations.
Muñecas Aguilar, who was sentenced for leading an unsuccessful coup in 1981, stands accused of having tortured Andoni Arrizabalaga in 1968. After the February 23rd attempted coup, Muñecas Aguilar was sentenced to 5 years in prison and dismissed from the force.
A panel of Judges claimed there was not enough evidence to link Muñecas Aguilar with the alleged crimes, also holding that the defendant had no connection with Argentina, which would justify his extradition.
However Argentine Judge Servini de Cubría invoked the principal of universal jurisdiction, which allows any judge to investigate crimes against humanity that cannot be judged in the place where they were committed. In the 1990s, Judge Baltasar Garzón promoted an investigation in Madrid against Argentine repressors and Chilean Dictator General Pinochet.
In a similar vein to Spain's Amnesty Law, Argentina has the 'Due Obedience and Full Stop laws', which prevent those who committed crimes during the country's dictatorship from being taken to court.
Additionally, Argentina is considering a further 20 requests filed by Franco-era victims and human rights organisations involving not only the Spanish security forces, but also Franco's ministers and judges.
An estimated 114,000 people "disappeared" during the Franco era, with a further 30,000 Spanish babies being "snatched" from their mothers between 1936 and 1950 alone.
Recommended Reading :
* Spain Sets Economy Above Human Rights : Garzon
* Spain Seeks Arrest of Former Chinese President