Orange Spain revenues down 1.2% to €977 mln in Q1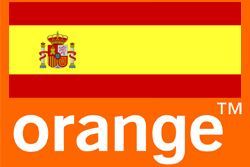 Orange Spain reported nearly flat Q1 revenues of €977 mln at 31 March, 1.2% down on last year's Q1 return of €989 mln.
However, on a comparable basis, excluding regulatory effects, Q1 sales were up 3.2% year-on-year, after rising 2.7% in the previous quarter, led by the success of the operator's Canguro convergent offers and strong growth in mobile handset sales, which mostly offset the decrease in mobile services due to price reductions and the development of SIM-only offers. Once again, these figures represented the best quarterly return of any of the Orange group's units.
The operator had a total of 9.04 million contract customers at the end of March, up 6.4% on a year earlier, with net contract sales increasing 95,000 in the quarter thanks above all to the continued popularity of the Canguro convergent offers. The postpaid segment accounted for 73.1% of the total customer base on 31 March, 3.4% rise compared to last year.
Orange's total mobile customer base (contract and pre-paid) was 12.37 million customers at the end of the quarter, a 1.5% year-on-year increase, while the number of 4G customers almost doubled in 3 months to 1.0 million at 31 March compared to 530,000 at the end of the previous quarter.
In this regard, the operator reported that it had deployed more than 2,400 4G sites in Spain covering around 50% of the population.
Mobile equipment sales brought in €125 mln, 251% up on Q1 2013, led by sales of smartphones on instalment payment plans.
Orange's fixed broadband customer base also climbed significantly, up 23.7% year-on-year to 1.78 million, including 84,000 net sales in the quarter, again reflecting the success of its Canguro convergent offers. Broadband ARPU decreased by 6.5% to €30.90 a month from €33.10 a year earlier.
The operator reported that its convergent offers now represented 72% of its broadband subscribers in Spain compared to 45% a year earlier.