Vodafone Spain fined €3.1 mln for roaming charges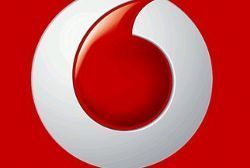 Spanish competitions regulator CNMC has fined Vodafone Spain a total of EUR 3.1 million for applying "excessive roaming charges", reports El Confidencial.
The fine is one of the largest imposed by the CNMC since it absorbed the powers of the now defunct regulator CMT in October last year. The proceedings against Vodafone Spain for failing to respect the Eurotariff in its Red and Base subscription plans were initiated by the CMT in March 2013 and the CNMC has now issued its decision to fine Vodafone for what it described as "very serious breaches" of Spain's General Telecommunications Act.
Last year, the CMT temporarily suspended Vodafone's 'Hablar y Navegar en Europa' ('Talking and Browsing in Europe') roaming offer on the grounds that the operator did not give its subscribers a clear choice between its own roaming tariff and the Eurotariff. Vodafone's tariff cost €4.84 a day for 20 minutes of calls, 20 SMS and 20 MB of data traffic and the company described it as the "perfect complement" for customers who made an intensive use of voice and data. However, the regulator held that Vodafone was automatically applying its own roaming offer rather than the Eurotariff, when the opposite should have been the case according to EU regulations.
In its appeal Vodafone defended its actions, arguing that it had always been transparent about the conditions of the offer and that customers were entitled to request a change of contract at no additional cost or penalty. The operator can now lodge an appeal against the fine before the contentious-administrative courts.
Further Reading :
* Spain's worst mobile phone operator : Survey