Iberdrola explores Spain unit stake sale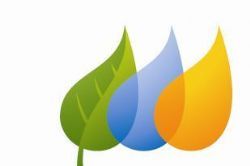 Spanish utility Iberdrola has hired Morgan Stanley to explore the sale of a minority stake in its Spanish distribution business, a source with knowledge of the matter said on Tuesday.
The company has been looking to sell assets to invest in its network after earnings were hit by new Spanish laws enacted to curb a growing tariff deficit after a decade of mismatched regulated power rates and costs.
"They've been looking into selling a minority stake for two months and they've now given a mandate," the source said on condition of anonymity.
Iberdrola confirmed on Tuesday that it was analysing different options for selling assets. On-line newspaper El Confidencial said on Tuesday Iberdrola could sell a 25% stake in the unit and raise about €3 bln.
The source said potential buyers could be sovereign funds and investment funds interested in having a fixed income without managing the business.
Recommended Reading :
* Spain has one of the highest costs of electricity in Europe
* Spanish watchdog objects to new electricity rate calculation system