Spain approves new General Telecommunications Act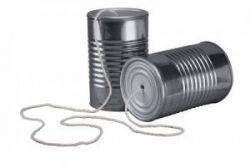 Spain's Lower House of Parliament gave its approval for the General Telecommunications Act earlier this week, the government has revealed in a press release.
With votes in favour of the bill coming from the PP, the PSOE, the CiU and the Basque Nationalist Party (PNV), approval of the law by 95% of the votes cast, the state claimed this demonstrated 'the broad consensus achieved between the various parliamentary groups following a considerable effort from all concerned'.
In describing the new General Telecommunications Act, the government claimed it laid the groundwork for citizens to enjoy the advantages and services of high speed access to the internet, both at home and while mobile. Further, it said the legislation will act as the cornerstone underpinning the legal regime that governs the telecommunications sector, and called it 'a tool of the highest order for implementing structural reforms in an area being called upon to stimulate the recovery in Spain'.
With a total of 179 amendments having been made to the bill during its passage through Parliament, these will reportedly lead to :
* Guaranteed mechanisms for collaboration between the state and other public authorities which will ensure market unity in the telecommunications sector and ensure that network deployments and investments will be facilitated by all public authorities.
* Enhanced guarantees of users' rights, alongside increased information regarding matters of service quality, tariffs and compensations, strengthened user portability rights, and increased penalties for those operators failing to comply with these rights.
* Strengthened and clarified powers for telecoms sector regulator the Comision Nacional de los Mercados y la Competencia (CNMC) in terms of penalties.
* Measures designed to reduce the digital divide and extend broadband access to all.
Separately, local new source Europa Press reported further details, noting that among the measures approved was a commitment by the government to ensure that the entire population has access to broadband speeds of 10Mbps within the next three years (i.e. by 2017).
Looking further ahead, by 2020 all Spaniards are expected to have access to 30Mbps connectivity, while at that date at least half of the nation should be able to sign up for a service offering 100Mbps downlink rates. Alongside this, the state has also said it will collaborate with the country's autonomous communities in order to ensure that all schools, universities, libraries and health centres have 30Mbps access by 2016, and 100Mbps by 2020.
Recommended Reading :
* Spain's worst mobile phone operator : Survey
* Spain's next-day tel.no. porting law criticised