Expats tracking down forgotten pensions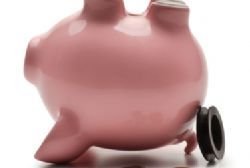 British expatriates are making more of an effort to find the pensions they lost track of when moving abroad.
The deVere Group alone helped to recover some £56 million in lost or forgotten pensions for expats in 2013. It has 80,000 clients, the majority ofwhom live overseas, and comes across the situation regularly.
Reece Fallaize, global technical manager at deVere, said: "We're thrilled that in 2013 alone we managed to track down over £56m worth of misplaced retirement savings for our clients.
"The average lost or forgotten pension pot was worth £52,000. No-one wants to lose that amount of money, money that's been prudently put away to be able to enjoy a full, active retirement."
It is thought that despite renewed interest in reclaiming pension pots, there are still a large number of expats who are entitled to money that they have lost track of.
In a poll conducted by deVere, it found that 36 per cent of 1,100 expats admitted they no longer knew where all their pension savings were.
Based on experiences with clients, experts at the company believe that lost pensions for overseas citizens could run into hundreds of thousands of pounds.
Expats are more likely to lose track of pension savings due to the transient lifestyles they lead, changing jobs relatively regularly and working in a number of different countries over the course of their careers.
There is help available for those who need to regain control of their retirement funds, but trying to keep up with it in the first place can prevent it turning into a big job in the long-run.
Mr Fallaize concluded: "I would recommend that expats who feel that they have misplaced pensions contact an independent financial adviser with relevant cross-border experience. They will be able to help track down those lost retirement savings."