Spain adopts stability program confirming future tax reforms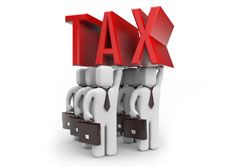 Spain's Council of Ministers has approved the nation's Stability and National Reform Programs, which aim to strengthen economic recovery, increase growth, and boost job creation, through a reform of taxation and the introduction of measures to support the financing of the economy.
The Government wants to overhaul the tax system and to fund cuts to direct taxes and social contributions through a reduction in tax expenditures and environmental and indirect tax hikes. Specifically, it is considering reducing the number of personal income tax brackets, lowering the rate and threshold of the top tax rate, and progressively cutting corporation tax to around 20%.
Spain's Finance Minister Cristóbal Montoro told the Council that the Government will present plans to reform the country's personal income tax (IRPF) system in June, to ensure that the measures enter into force as intended on January 1st, 2015. He revealed that the upcoming IRPF tax reform will reduce the tax burden on workers by about €5bn between 2015 and 2016. He also pledged that other taxes will not rise .
President of the Spanish Confederation of Business Organizations (CEOE), Juan Rosell, urged the Government to swiftly implement the envisaged structural reforms, to avoid economic decline, without recourse to tax rises. Furthermore, he called on the Government to cut red tape urgently in order to reduce administrative costs for businesses. Companies in Spain currently spend the equivalent of 3.5% of gross domestic product (GDP) on compliance with legal regulations, compared with 1.5% in the US, he noted.
Further Reading :
* Spain's Montoro backtracks on tax pledge after 35 mins