Spain gets jobs boost from recovery, Easter break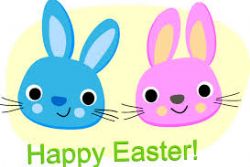 The number of people registered as jobless in Spain fell sharply in April, data showed on Tuesday, as the service sector took on tens of thousands to staff restaurants and hotels over the Easter break.
The headline figure fell 2.3% from March, or by 111,565 people, leaving 4.68 million out of work, the data from the Labor Ministry showed.
Also on Tuesday, Markit's Purchasing Managers' Index showed Spain's services sector grew last month at the fastest rate in just over 7 years.
Joblessness in the service sector fell by 84,706 people, the ministry data showed, followed by construction, where numbers out of work dropped by 11,203 people.
The overall fall in jobless was the largest month-on-month fall for April on record, and PM Mariano Rajoy said it was the latest sign of an improving economy after years of recession.
"These are good figures and I am happy for the people that have found work, however there's clearly still much to be done as long as we have such high unemployment. Still, I am hopeful for the future because I believe the overall trend has changed," Rajoy said in a radio interview on Tuesday.
Spain's unemployment rate is the 2nd highest in the EU after Greece, with almost a quarter of all unemployed in the 28-country region residing in Spain.
Parallel quarterly data from the National Statistical Institute showed some 5.9 million people were out of work in the first quarter, 25.9% of the workforce.
The government has forecast the unemployment rate will fall to 23.3% next year but will not drop below 20% until 2017.
Further Reading :
* Spain's Government promises 600,000 new jobs in 2 years