Hotels in Spain replace key cards with smart bracelets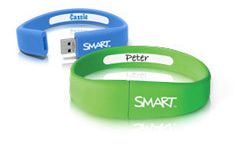 Two Hotels in Ibiza have jumped on the wearable technology bandwagon by replacing key cards with 'smart bracelets', which also work as payment cards.
Instead of fumbling for key cards at the bottom of bags or worrying about misplacing credit cards or withdrawing cash, guests staying at the Ushuaia Ibiza Beach Hotel and the Hard Rock Hotel Ibiza will be issued with a VIB - Very Important Bracelet - which will open their room doors and allow guests to pay for products using an assigned PIN code.
Guests can also use the bracelets - which are programmed according to customer preferences - to share photos on Facebook and Twitter, and for express checkout.
The wearable technology contains radiolocation systems and radio-frequency identification. The hotels, both pitched towards younger, party-going revelers, will likewise feature 20 digital totems with 42-inch screens where guests can post and share their photos. The Hard Rock Hotel Ibiza is scheduled to open on May 18.
Wearable technology is increasingly penetrating the travel industry. Starwood Hotels & Resorts is developing an app for Google Glass that will allow loyalty members to search for hotels, book their room and get real-time GPS-enabled directions to their hotel.
And last week, The Fairmont San Francisco became the first hotel in the world to equip a concierge - Tom Wolfe, who also claims to be the first hotel concierge in the US - with Google Glass. Wolfe says he uses the wearable technology to store phone numbers, make calls, check the weather and take photos.