Commerzbank gets 5 final bids for Spanish property loans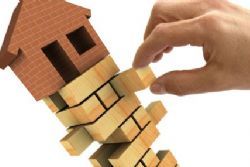 Commerzbank AG has attracted 5 final bids for a multi-billion-euro portfolio of Spanish property loans, being sold as it takes advantage of a recovery in the country's real estate market to help clean up its finances, sources said.
Germany's 2nd-biggest lender is expected to enter exclusive negotiations with one of the bidding consortiums within four weeks and will likely sign a deal by the end of the quarter, added the people close to the transaction.
The loan package of between €4 - €4.5 Bln is one of the biggest to be auctioned after Spain's 6-year real estate slump, as some lenders burned in the crisis clean up their books.
Unusually, however, it is drawing interest from several banks which are teaming up with private equity firms to bid, possibly attracted by some of the better-quality loans in the package.
The package is made up of about €1 bln in non-performing debt, while the remainder is about €3.3 bln in performing loans backed by office blocks and shopping centres - rather than debts related to residential homes which have more commonly been offered to investors.
Suitors include U.S. private equity firm Lone Star, which is bidding with JPMorgan, while Blackstone is working with Deutsche Bank. Apollo has put in a joint offer with Spain's Santander and Cerberus is in the running with Goldman Sachs, the people said.
Commerzbank and the banks and funds declined to comment, as did Lazard, which is handling the auction, known as "Project Octopus."
The package is likely to sell at far less than its face value, with bidders placing offers at varying discounts.
Commerzbank, which was rescued by the state during the financial crisis, has been one of the biggest bank sellers of soured debts in recent months, partly in preparation for a European review of banking assets.
Further Reading :
* Spanish Banks Puch Own Properties