Changes to Spain Airspace Rules Causing Headaches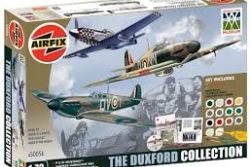 The report maintained that Spain has never allowed the use of remote control aircraft for commercial or professional, now or at any point in the past.
This includes their use for projects where aerial reconnaissance may be useful - such as , "intelligent agriculture" (examination of crops, etc), any kind of aerial report, checking high-tension power lines or railways, border control, detection of forest fires or reconnaissance over areas affected by natural disasters in order to direct rescue services".
AESA considers that the use of "Drones" by amateurs, and for non-commercial purposes fall within the regulations covering model aircraft, which dictate a maximum flying height of 100m within authorised areas, and away from residential areas, or significant volumes of people.
The agency also responded to a popular myth that an aircraft could fly without restriction under a height of 400ft by pointing out that that their area of responsibility essentially begins at ground level.
This means that until AESA finalises the new regulations, any new licenses for operators of such Drones has been suspended (with the exception of those for Military use).
However, amateurs can do so within enclosed areas, provided they are "totally covered".
The report also identifies that the newly-inaugurated Air Traffic Laboratory for Advanced unmanned Systems (ATLAS) in Jaén could be a notable victim of the ban. The centre, which cost the Junta of Andalusia €4.5m, "offers the international aerospace community the first permanent technological-scientific facility to safely perform tests, simulations and validation of technologies to be applied to UAVs".
In response, the company behind the project insists that AESA "approved the definition of an airspace surrounding the aerodrome as a Temporary Segregated Area (TSA), in order to carry out tests with no restrictions".