Spain banks get €41 bln capital boost from tax rule tweaks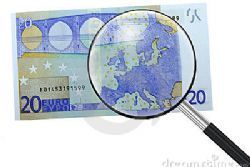 Spanish banks got a bigger capital boost than previously announced from a change in the treatment of their so-called deferred tax assets (DTAs), which under new global banking rules are discounted from capital bases.
The lenders can convert €40.8 bln out of the €68 bln in net DTAS they had at the end of 2013 into state-backed tax credits, which will help them preserve them as capital, the Bank of Spain said in a report on Thursday.
The government tweaked the rules on DTAs last year to help lenders which had accumulated these assets after taking losses on soured property deals in 2012. It had said in November banks would get a €30 bln boost from the changes.