The rise of the expat families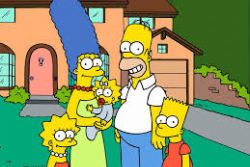 Research carried out by AXA PPP healthcare revealed that expats are more likely to be families with young children rather than career-driven people that we may associate the term with. Only a few years ago, the majority of expats would have been made up by single and career minded people, looking to advance their line of work and better pay.
It would seem that this has drastically changed, with the research revealing that an estimated 45% of aspiring expats are those with families and children. Only a small fraction at 13% are single and moving abroad for betterment of their career. This in turn is changing the way in which expatriate healthcare insurance is looked at.
This can be explained by the fact that the fundamental reason for moving has changed over the years. In recent years, the majority of expats have moved for a number of reasons. The most popular reason was dissatisfaction with the quality of life in the UK as well as an unequal and poor balance between work life and home life. Some are moving for better pay, some because of benefits and others to escape the poor economic outlook. Even 10% of people are moving for sunnier and warmer climates.
This is a stark contrast from a mere 5 years ago, when most aspiring expats were relocating for the sole purpose of finding new and better jobs. Motivation for career growth was why many expats moved abroad and most importantly, moved alone.
A better quality of life is why families as a whole are moving abroad, and as a result, expat travel insurance and expatriate medical insurance are becoming increasingly important covers to consider, despite the fact that the majority of expats seem to be moving to Europe where the quality of healthcare is considered to be more than adequate. Only a small percentage are looking to move to Asia.
Despite the surge of expatriate movement, research suggests that some end up returning to their home country sooner than they had perceived due to a number of factors such as cultural difficulties, unforeseen accidents, financial problems and even missing home. This proves just how important it is for aspiring expats to take careful consideration before deciding to move abroad.
Recommended Reading :
* Online map launched to guide Expats to nearest pot of Marmite