Spain : Still 'Indignant' After 3 Years ?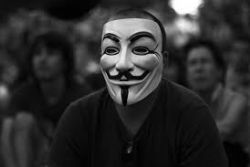 It was Sunday May 15th 2011 that saw perhaps one of the most significant causes in the change to the future political landscape of Spain take place.
What started with a few dozen peaceful demonstrators gathering in central Madrid's Puerto del Sol square in protest over the (then) PSOE governments prolonged austerity measures and the inability of Prime Minister Zapatero's inability to counter escalating levels of public debt and rising unemployment, soon changed into something so much bigger.
Within hours, the so-called "Indignados" (Indignant ones) had gathered momentum, with huge amounts of public support across the social networks, swelling their numbers into the thousands- in both Madrid and other Towns across Spain - within days.
The result increased awareness of political corruption and ineptitude, and was undoubtedly instrumental in the downfall of the PSOE in the regional and local elections just days later - and a major influencer in the announcement by the Prime Minister to call an early General Election later that same year.
By late Summer the movement had spread to Brussels and had been responsible for influencing an estimated further 1,000 similar protests across the EU.
But where are they now ?
In the months following the "15-M" protests, news of the Indignados was never far from the front pages of the Spanish - and often international - press. However, following their "victory" in forcing an early election and change of government, all reports seemingly dried up.
Was this victory enough for the Indignados ? Was this their main objective ? Job done, go home ?
In the months that followed the general election, levels of public debt continued to escalate, austerity measures worsened and unemployment numbers increased.
Did the Indignados actually succeed in changimng anything at all ?
Read the "Los Indignados" news archive by clicking the link > HERE <