ECJ Fines Spain For Irregular State Aid Funding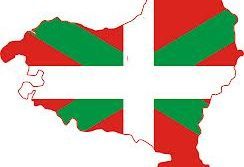 The ECJ has ordered Spain to pay a lump sum penalty of €30mln for its failure to comply with a 2006 judgment that required it to recover unlawful state aid granted by 3 provinces of the Basque Country (Álava, Vizcaya and Guipúzcoa).
In the 1990s, the three provinces of the Basque Country granted state aid to certain undertakings in the form of a reduction in the tax base and a 45% tax credit for investments. In 2001, the Commission declared that this aid was incompatible with the internal market and ordered Spain to withdraw the aid schemes and to take all necessary measures to recover the aid from the recipients.
The Commission referred Spain to the Court of Justice in 2003 for failure to fulfil these obligations, and in 2006 the Court ruled that Spain had failed to take corrective measures. In 2011, the Commission decided to take further action on the basis that approximately 87% of the total amount of unlawful aid was yet to be recovered. Nevertheless, the Commission subsequently concluded that Spain had fully complied with the 2006 judgment and withdrew its application for an order for a periodic penalty payment. It maintained its application, however, for an order for payment of a lump sum, the amount of which, in its view, should be set at approximately €65 mln.
In its latest judgment, the Court ruled that Spain had not ultimately correctly complied with the 2006 judgment. The Court considered that it is not for it to state what sums have not yet been recovered. Spain must now ascertain the individual situation of each undertaking concerned and calculate the exact amount of aid to be recovered under the contested decisions.
The Court deemed the unlawful aid particularly harmful to competition by reason of the size of the amount involved and the high number of recipients, and has ordered Spain to pay the lower-than-requested lump sum fine.