Spain mulls state aid formulas to smoothe Catalunya Banc sale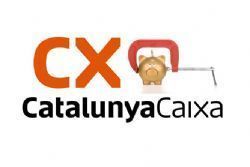 Spain will relaunch the sale of bailed-out lender Catalunya Banc next week after two failed auctions, sources close to the process said, and may include state support to spare the bank more losses and make it more attractive to investors.
The small Barcelona-based bank took a €12 Bln bailout after a 2008 property market crash in Spain, but the state has struggled to offload it, even as it starts selling its stake in bigger rescued lender Bankia.
Previous sale attempts, including one early in 2013, collapsed when bidders wanted more state protection against Catalunya Banc's bad debts - a demand rejected by the government, which in 2012 asked Europe for nearly €42 Bln to help battered Spanish banks.
This time around the government is trying to slim down Catalunya Banc and make it more attractive to bidders. With the economy expanding at its fastest pace in seven years, Spain is attracting a lot of attention from investors.
The bank is spinning off a €7 Bln package of mostly performing mortgages, and the state could back the portfolio sale with funds, three sources familiar with the deal said.
Spanish banks including Santander, BBVA and Popular have all said they would consider making an offer for Catalunya Banc this time, while its mortgage portfolio - one of the biggest of its kind to ever be sold in Europe - is attracting the interest of international investment firms.
One formula being studied to spare Catalunya Banc more losses and make it easier to sell, could involve the creation of a special purpose vehicle to house the mortgages, partly backed by Spain's bank restructuring fund FROB, the sources said.
Catalunya Banc is covered on losses of roughly €2 Bln on the portfolio through provisions, one of the people said, leaving it with a shortfall if the sale fetches less than €5 Bln. Such deals are usually struck at a discount.
The FROB could cover any resulting gap, the source added, receiving low-ranking bonds from the vehicle in exchange, and meaning Catalunya Banc would not take a hit from the sale.
The FROB, which could possibly recover some money through this method, declined to comment, as did the bank and Spain's economy ministry.
The portfolio sale, known as "Project Hercules", will run parallel to the privatisation, and Spain is keen to finish off both by the summer, the sources said.
Potential bidders for the bank are due to access data on Catalunya Banc next week in a preliminary phase of the sale, they added, though a formal auction may only begin weeks later, when terms and conditions are set.
"The portfolio sale should pave the way for the sale of the entity," one of the people said. "We may even be talking about a proper auction this time, with positive numbers."
Further Reading :
* Spain says reviewing Catalunya Banc privatisation strategy
* Spain's Catalunya Banc returns to profit ahead of privatisation