Spain's telecoms act "will bring down prices"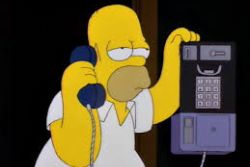 Spain's recently-passed General Telecommunications Act will lead to accelerated broadband deployment at a lower cost, in turn bringing down the price of internet access for consumers, according to the country's telecoms minister Victor Calvo-Sotelo. "The new law is a modern legislative framework," said Calvo-Sotelo in comments picked up by Europa Press, before indicating that one of the main objectives of the law is to enable greater coordination and cut down on the red tape between operators, the government and local authorities, which he claimed would have a positive impact on consumers.
He also emphasised the importance of telecommunications in the context of the current economic climate. "Telecommunications is a very important sector because it acts as a lever for other sectors," he said.
The new law, which entered into force on 30 April, aims to simplify procedures to allow operators to invest in the deployment of fibre optic and 4G networks by eliminating licences, authorizations and tax charges, introducing market unity and facilitating access to networks in a transparent and non-discriminatory manner. It also contains measures to reduce the digital divide and increase broadband access, including a commitment to guarantee a minimum broadband connection speed of 10 Mbps to all Spaniards by 2017, increasing to 30 Mbps by 2020.
Further Reading :
* Spain approves new general telecommunications act