Spanish banks bad loans stable in March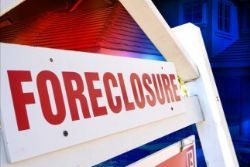 Spanish lenders' bad debts as a percentage of total loans was 13.4% in March, stable from February, as both bad loans and overall lending dropped, the central bank said on Monday.
Total credit in the financial system was €1.440 bln in March, down from €1.453 bln in February, while bad loans dropped to €193 mln from €195 mln in February, after hitting a record high in December.
Spanish banks, crippled with sour assets after a prolonged property bubble burst in 2008, mostly forecast that bad loans will go down this year as the country returns to growth and lending picks up again.
While the situation for lenders is easing, more families lost their homes last year because they were unable to pay their mortgages, the Bank of Spain reported on Monday.
Close to 50,000 homes were repossessed in 2013, up 4.4% from 2012, despite the government passing rules to protect homeowners and the banks agreeing to restructure mortgages under a voluntary code of conduct.
Although the repossession rate remains low at 0.66% of mortgages, the issue is highly sensitive in Spain where social campaigners routinely fight the police and judges to avoid home evictions.
Recommended Reading :
* Spain recorded 184 evictions a day in 2013