Paramount London : What lessons can Spain and Murcia learn ?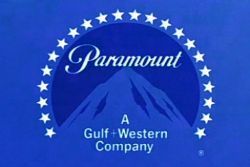 It was almost exactly 1 year ago - 24th May 2013 to be precise - that the Official State Bulletin of Murcia (BOE) invited final comments and appeals over the proposed plans for the Paramount Pictures theme park at Alhama de Murcia.
This 30 day period of consultation followed the Ayuntamiento's approval of the Special Development Plan – as presented to them by Proyectos Emblemáticos Murcianos SA (Premursa) – the promoter and developer of the project.
Yet 12 months down the line all news of any progress has been notable by it's absence from both the pages of the regional and national press - not to mention the News pages of the offical website of Premursa, which has not advised of any notable events since January 2014.
By contrast, the UK's Paramount London theme park is seemingly going from strength to strength, with the backing of Local Authorities and various Government bodies.
Support, as opposed to obstruction ?
Eric Pickles, the UK's secretary of state for communities and local government, has declared the project proposed by London Resort Company Holdings (LRCH) known as 'London Paramount' to be a development of national significance for which development consent is required under the Planning Act 2008. This means that LRCH can apply directly to the secretary of state for consent, rather than approaching the relevant local authority for planning permission.
This is the first time such a measure has been granted - intended to assist with major infrastructure projects - and is sure to be utilised to it's full extend to ensure that Paramount London is open for the 2018 season, as intended.
Meanwhile, Paramount Murcia has stumbled with a number of planning, environmental and licensing issues, and has seen the deadline for opening the park continually slide.
Latest 'Guarantees' are that Paramount Murcia will be open early 2016.
Further Reading :
*Alhama de Murcia invites Paramount appeals
* Paramount UK in line for Gov't windfall
* Paramount Murcia v Paramount UK