UK-Spain Co-Sovereignty of Gibraltar Idea Floated in 1978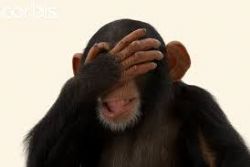 A form of "nominal" co-sovereignty to be guaranteed UK, Spain and the EEC was proposed by Gibraltar Chief Minister, the late Sir Joshua Hassan, in January 1978, according to papers newly-released to The National Archives.
The secret FCO memo examining options for joint sovereignty over Gibraltar shows that the idea of joint sovereignty with Spain was being discussed in Whitehall decades before it was revived by the last Labor government in 2001.
The Hassan proposal would have led to formal co-sovereignty (not condominium) over Gibraltar between the British and Spanish crowns, although in practice Spanish sovereignty would have been "purely formal", that is in name only, with a continued British presence on the Rock, formal decolonization and substantial Gibraltarian autonomy. However the proposal was rejected by the then Gibraltarian opposition and was never presented to Spain, the memo states.
The note also includes reference to Britain remaining "solely" responsible for Gibraltar's external affairs, defense, internal security and Gibraltar to remain a UK dependent territory for EEC purposes and the treaty for the new status to be subject to jurisdiction by the International Court of Justice in case of disputes.
Commenting on the proposal, the FO concluded that: "Purely nominal co-sovereignty of this sort is unlikely to have much attraction to the Spaniards, except possibly as a transition phase (unacceptable to Gibraltar opinion)."
That verdict was backed up by a letter from then Spanish Foreign Minister, Jose Pedro Perez-Llorca, which is also among the declassified papers. Responding to an article in The Times by the Conservative MEP, Lord Douro, in which he had advocated an Andorran solution for Gibraltar, Perez-Llorca wrote: "I cannot conceive of any period of time long enough for Spaniards to accept the idea that they must share something which they consider to be absolutely their own: Gibraltar."
In a letter to Lord Duoro, dated October 1981, the British Foreign Secretary, Lord Carrington, also expressed skepticism about the idea, warning that Britain's recent experience of 'condominia' had pointed to the difficulties rather than the benefits.
He wrote: "The idea of joint Anglo-Spanish sovereignty on the Andorra model has been mentioned from time to time. It might at some stage prove useful, although I note that Perez Llorca seems less than enthusiastic." He emphasized that any solution would need to bear in mind HMG's commitment to the people of Gibraltar.
The FCO memo examined a number of models of co-sovereignty or condominium around the world, but concluded that these ran "counter to contemporary legal and political trends".
Although the idea did offer some advantages, for instance as a "transitional phase" towards a final settlement, it was never likely to be acceptable to either the Spanish, who would regard it as a halfway house towards full sovereignty, or to Gibraltarians, and could lead to further disputes with Spain and "potential awkwardness if an undemocratic regime came to power".
The paper was presented to the Deputy Under-Secretary of State at the Foreign Office, Sir Julian Bullard, by officials at the FCO's Southern European Department following a 1982 BBC documentary program on Gibraltar.
Read the timeline of the ongoing conflict over Gibraltar by clicking the link > HERE <