Amnesty International in Spain receives suspicious envelope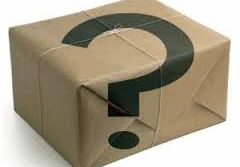 The Madrid office of the human rights group Amnesty International received an envelope on Monday containing a suspicious substance, the city's emergency services said, adding they were preventively securing the area and attending staff.
The building housing Amnesty's offices in the Spanish capital has been evacuated. The group's 30 workers were still inside and would be decontaminated, a spokesman said.
"Around 1745 CET (1545GMT) emergency services were alerted to an envelope in Amnesty International's offices with a suspicious substance, susceptible of being toxic," the emergency services spokesman said.
Bomb disposal specialists, who will analyze the envelope, were on the scene alongside firefighters and ambulance staff, while the road where Amnesty's Spanish headquarters are situated was cordoned off.
A spokesman for Amnesty International said in an email that the group's 30 staff were well and that no-one had shown any abnormal symptoms. He expected they would leave the building shortly.
Recommended Reading :
* Amnesty International slams Spain;s human rights record