Spanish regional leader : "Policy on Gibraltar is going nowhere"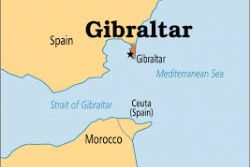 Manuel Chaves, the PSOE (Socialist opposition party) MP and former president of the Junta de Andalucia, has said Spain's policy on Gibraltar "is going nowhere" because Gibraltarians are the ones who will decide their own future.
The senior socialist politician was speaking in an interview with the Campo newspaper La Verdad, during which he was critical of the current tactic employed by Spain at the border.
"It has to be said, we are going back to Castiella policies," he told the newspaper. "It is an error, a big error, because toughening the measures at the [frontier] fence only serves to push the Gibraltarians away."
"I'm not saying that we shouldn't combat smuggling or whatever."
"But we shouldn't punish citizens for the sake of a national policy that is going nowhere, because neither you, nor I, nor our sons and grandsons will see a Spanish Rock."
"Because at the end of the day, that has to be decided by the Gibraltarians themselves." Chavez said the key to good cross-border relations lay in dialogue.
Read the timeline of the ongoing conflict over Gibraltar by clicking the link > HERE <