Judge resigns over drunk-driving incident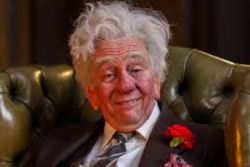 The career of Constitutional Court judge Enrique López came to an end at 7.30am on Sunday, at a red traffic light in downtown Madrid.
Later that evening, the 51-year-old justice announced he would be stepping down from Spain's highest court after being caught riding his motorcycle without a safety helmet and with four times the legal blood alcohol content (BAC) in his system.
The story was broken by the daily Abc late on Sunday morning.
"I admit the facts and accept the consequences. There are personal circumstances that could justify it, but they are besides the point," said López in statements to the news agency Efe 6 hours after he was stopped by the police.
López ran a red light on the corner of Paseo de la Castellana and Vitruvio street. A National Police squad car happened to be parked on that spot, and the officers immediately stopped the driver, who was visibly intoxicated.
Because the National Police have no powers over traffic violations, a municipal patrol was dispatched to the spot and as many as seven alcohol tests conducted "because he repeatedly stopped blowing without any apparent motive."
A first reading found López to have a BAC of 1.12 mg/l when the legal limit is 0.25 mg/l. A second test conducted 18 minutes later showed 0.98 mg/l, lower but still over the limit.
Spain's criminal code establishes prison terms of 3 to 6 months, which may be commuted for a fine or community work, and a license suspension of up to 4 years for driving over the legal alcohol limit.
López was allowed to go home although his vehicle was impounded. He will be tried by the Supreme Court because he is aforado, a condition enjoyed by certain Spanish public officials that protects them from being tried in the lower courts.
But following the incident, López, who has been one of the most ideologically partisan judges in the Spanish justice system, found himself without support from the Partido Popular.
The conservative party, which had appointed López to the Constitutional Court in 2013 after a 6-year veto by the PSOE, has had its share of traffic-related scandals involving some of its best-known members, including former Madrid premier Esperanza Aguirre, who recently knocked down a police scooter as she fled from officers trying to fine her for double parking. It is now up to PM Mariano Rajoy of the PP to appoint a replacement for López, ensuring a conservative majority in the Constitutional Court.
Recommended Reading :
* Spain approves increased drink-driving fines
* 20 new rules for Spain's road users