Spain's Economic Recovery 'Accelerating' : Rajoy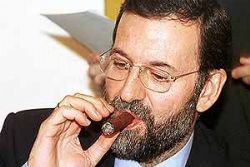 Spain's economic recovery is accelerating, PM Mariano Rajoy said Tuesday.
The economic recovery in Spain is on solid footing with a competitive economy that has the ability to achieve balanced growth, Rajoy said at the opening session of "The Spain Summit," an event organized by The Economist.
The improvement in the economy is a product of policies to address the imbalances in Spain, the prime minister said.
The change in the country's economic direction "can be observed in the growth and the creation of jobs," Rajoy said.
The Council of Ministers plans to approve a package of measures on Friday worth €6 bln and aimed at spurring growth, competitiveness and efficiency, the PM said.
The goal is to promote long-term investment in key industries, eliminate barriers to business formation and bolster the ability of firms to grow and expand abroad, Rajoy said.
The tax reforms included in the package will likely be approved by the Council of Ministers on June 13 or seven days later "at the latest," the prime minister said.
The Employment and Social Security Ministry, meanwhile, said Spain registered the biggest drop in jobless people ever for a month of May.
The number of registered unemployed people fell by 111,916 last month to 4.57 million, marking the biggest drop for the fifth month of a year since records started being kept.