Spain plans to cut Corporate Tax rate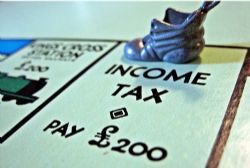 Spanish PM Mariano Rajoy has unveiled plans to cut the corporate tax rate from 30% to 25% to increase the competitiveness of domestic companies.
The tax reduction will come into effect on January 1, 2015, and will be implemented in 2 stages, the PM said. The measure is part of a stimulus package worth €6.3 bln.
Rajoy also said that the government plans not to increase the headline value-added tax (VAT) rate, which currently stands at 21%.
The PM's announcement follows a statement issued by the IMF on May 27, 2014, in which the organization said that Spain had "turned the corner." Among other things, it proposed a reduction in Spain's corporate tax rate. It also said that there is room to increase indirect tax revenues, stating: "Raising excise duties and environmental levies, and gradually reducing preferential treatments in the VAT, would bring Spain's collection effort more into line with its European peers," the IMF said.
In its concluding remarks, the IMF also urged the authorities to broaden the income tax base by reducing exemptions and special treatment for certain categories of taxpayers.
Recommended Reading :
* Spain commits 37.7 Mln to giant telescope