Leisure Activities 'Secondary to Flights' at Castellon Airport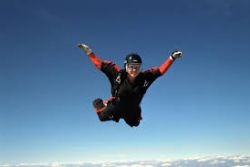 SNC-Lavalin, the Canadian company appointed who succeeded in having their tender accepted to operate Castellon Airport for the next 25 years, has spoken for the first time of their plans for the facility.
Alain Russel, the Director of Castellon Airport, confirmed that a presentation had been given to the owners of the facility - Aerocas - which detailed services additional to the day-to-day commercial and passenger flights, such as skydiving clubs and flying schools.
However, when pushed for an official statement on the matter, the Canadian company denied that any such offerings were on the table, and that the presentation was simply a matter of discussing "what could be done".
SNC-Lavalin is already an established and experienced operator of a number of Airports - mainly in France - 14 of which already include Skydiving clubs on site.
However, many local residents can draw some comfort from the fact that the company has emphasised the fact that any such leisure activities are secondary, and that the priority at the airport is to offer commercial aviation for tourist and business use. Whilst Aerocas conceded that the majority of flights were likely to be dictated by seasonal demand, the company remain optimistic that Castellon Airport would be a popular destination for charter flights all year round.
Recommended Reading :
* EU Changes airport funding rules : Lookout Corvera & Castellon !
* Castellon Airport costs Valencia €46,300 per day