Murcia Spies the Final Hurdle For Corvera Airport ?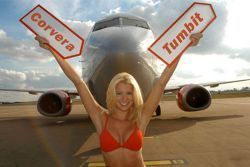 The Spanish Aviation Safety Agency (EASA) and the Ministry of Public Works is working towards the issue of final certification and permissions to enable the operation of Corvera Airport, according to regional government sources.
Over the last 2 weeks they are holding negotiations are expected to take place with specific emphasis on the start-up procedure - assuming of course that the European Commission formally approves the loan granted by the regional government to Aeromur, the concession holder for Corvera Airport.
The Ministry of Public Works apparently intends to buy time formalising the necessary procedures (for which a minimum of 6 months is required), however the regional government's intention is to open the airport before the end of 2014.
To date 80% of the required certification is in place, with the exception of the critical license, to be issued by EASA.
Meanwhile, the Aeromur consortium headed by SACYR is facing the mounting costs of maintaining the facilities of the dormant airport after a number of legal issues forced the suspension of all works.
Recommended Reading :
* EU Changes Airport Funding Rules : Lookout Corvera !
* Murcia awaiting Corvera Airport Decision from EU