Spain's Cajamar draws foreign suitors for property unit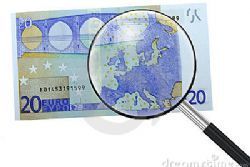 Spanish cooperative banking group Cajamar is in talks to sell its property management unit to U.S. investment firms, a source familiar with the matter said on Monday, as foreign buyers increase their control of the country's real estate businesses.
Apollo Global Management and Cerberus Capital Management are in the running to buy the unit, the source said, adding the winner could be chosen as soon as this week.
Cajamar and the two U.S. firms declined to comment.
Spanish newspaper Cinco Dias reported on Monday that the sale could be worth over 200 mln.
Apollo and Cerberus have been among the most active bidders for Spanish real estate management platforms in recent months, as banks start selling off these units in the wake of a 6-year housing market slump.
Some Spanish lenders needed state bailouts to cope with the crash, and part-nationalised Bankia last year sold its property manager to Cerberus.
Apollo, meanwhile, took a majority stake in the Altamira real estate business belonging to Spain's biggest bank, Santander.
Banks have been keen to sell the units so they can contract out the management of real estate on their books and focus on their core business, though they still own the properties.
The funds, meanwhile, gain teams of property specialists in Spain and can make fees from managing housing for banks. Most top lenders, aside from BBVA and Sabadell have sold these units to foreign firms in recent months.
Property experts and bankers expect further consolidation in this sector over the coming years, as the investment firms team up or buy the real estate management businesses off one another.