Spain's Telefonica to sell Electricity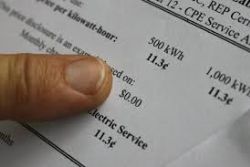 Spain's Telefonica has approved a plan to start selling electricity to its big corporate clients as part of a combined package with telecommunications services, El Periodico reported on Sunday, citing sources close to the company.
By signing up to get electricity from Telefonica, companies will also be required to buy a package of technological solutions related to energy efficiency, the newspaper said.
Telefonica declined to comment.
Spain's electricity market is currently dominated by the country's three main utilities: Iberdrola, Gas Natural and Endesa.
Recommended Reading :
* Spain says new electricity price formula to reduce bills
* Telefonica signals another tough year as earnings fall short