Spain arrests 8 ISIL recruiters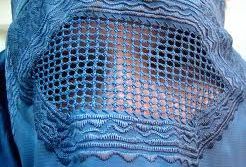 Spain arrested 8 men suspected of recruiting militants for Islamist ISIL forces who have seized much of northern Iraq, including a former fighter in Afghanistan once held at the U.S. Guantanamo Bay prison, the Interior Ministry said on Monday.
The men had helped to send recruits through to the Middle East where they would join the Islamic State in Iraq and the Levant insurgency, the ministry said in a statement.
"The main leader of this (recruitment) cell lived in Spain after having spent time at the (U.S. detention center) in Guantanamo, having been arrested in Afghanistan in 2001."
ISIL, an al Qaeda splinter group that also holds territory in the east of civil war-hit Syria, has staged a lightning advance from northern Iraq toward Baghdad. Their threat to dismember Iraq has prompted the United States to consider air strikes along with its allies and even arch-enemy Iran to shore up their common ally, the government in Baghdad.
ISIL aims to establish a caliphate erasing the Syria-Iraqi frontier based on strict medieval Sunni Muslim precepts.
It was unclear whether the eight men arrested were suspected of recruiting for ISIL's campaign in Iraq or in Syria.
Spanish police made the arrests in Madrid shortly after 10.30 a.m. EDT and will be searching a dozen premises as part of their ongoing investigation, the ministry said.
Since 2012 Spain has arrested several dozen people - both on the Spanish mainland and in its Ceuta and Melilla enclaves in North Africa - accused of recruiting and training Islamist fighters to send to Syria and other conflict zones.
Separately the Netherlands' foreign minister, Frans Timmermans, said in a letter to parliament that some young Dutch citizens had joined ISIL ranks. He provided no numbers or detail.
Earlier this year, the Dutch government said two men with Dutch citizenry had carried out suicide attacks in Iraq in the previous six months and about 100 had fought in Syria last year.
With the Syrian conflict entering its fourth year, governments across Europe are growing increasingly concerned about the number of their nationals - mainly of Muslim immigrant heritage - heading to Syria to fight.
Timmermans said Dutch authorities were reviewing ways to stop Dutch nationals from heading to join the violence.
Recommended Reading :
* Spain warns of high risk of new Islamist attacks