Spain eyes extending debt rules to companies in liquidation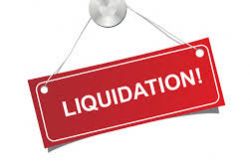 Spain is looking at extending a law enacted in March which helps struggling companies cut debt and avoid bankruptcy to firms already in the liquidation process, Economy Minister Luis de Guindos said on Tuesday.
The rules were designed to ease loan refinancings by making it harder for small creditors to veto deals between companies and their lenders and create a mechanism for creditors to write off part of the debt.
The amendment would be passed in the next few weeks, de Guindos said.
"We will establish a process so that offers can be made for companies in insolvency proceedings ... with substantial debt reductions to improve creditors' positions and keep the company afloat," de Guindos said during a conference in the north of Spain.
Hundreds of Spanish companies have been forced to the wall since a property bubble burst in 2008, leaving millions out of work and firms struggling to sell goods and services to cash-strapped consumers.
The law allows, among other points, companies to cut debts if 75 percent of their lenders agree to take losses, or "haircuts". Creditors not in agreement would be forced to accept the deal.
Recommended Reading :
* Spain relaxes debt charges for Banks aiding weak companies