Soros bets on Spanish Bank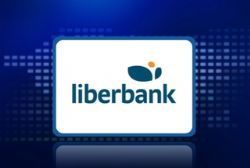 George Soros bought just under 1% of small Spanish lender Liberbank during its recent rights issue, a source familiar with the deal said on Thursday, the latest investment by the U.S. billionaire in the country's recovering banks.
Liberbank, which took rescue funds during Spain's financial crisis, in June completed a 475 mln Euro capital hike, so it can repay the aid and bolster its finances.
"There were about 20 anglo-saxon funds who bought into (the operation), and Soros was among those," the source said, adding that the U.S. investor's holding represented between 0.5 - 1.0% of Liberbank's capital.
The bank and a spokesman for Soros declined to comment.
Spanish banks have increasingly turned to foreign investors to strengthen their capital as they emerge from a crisis sparked by a 2008 property crash, which left many holding soured assets.
Spain took 41.3 billion euros in European aid in 2012 to help the weakest, including Liberbank, which needed 124 million euros in the form of bonds that can convert into capital.
A recovering economy in Spain, which exited recession in the second half of 2013, is slowly feeding through to banks and many believe the worst of the property slump has passed.
Soros recently backed Bankia, once a symbol of the crisis, buying shares in February when the government started selling down its majority stake.
He also took a stake in a real estate investment vehicle that was floated in Madrid earlier this year and invested recently in Spanish building group FCC.
Latin American investors have bought into lenders such as Sabadell and Popular in recent months, while Liberbank also drew Mexican backers through an accelerated share sale, in parallel to the rights issue.
One percent of Liberbank is worth roughly 20 million euros at current market prices, though its new shares - which start trading next week - were issued at a discount.
Liberbank shares closed up 1.3% at 0.78 euros per share on Thursday, after Spanish newspaper El Economista earlier reported Soros' investment.
Soros, in a joint operation with another U.S. fund, is also among bidders for a 6.5-billion-euro portfolio of mortgages being sold by nationalised Spanish lender Catalunya Banc, Spanish media have reported in recent weeks, citing financial sources.
Recommended Reading :
* Spain's Liberbank to raise up to 575Mln