Banco Popular buys Citi's Spanish retail division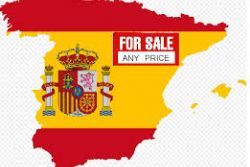 Spain's Banco Popular has agreed to buy Citi's retail banking and credit card business in Spain, a sign that foreign banks are retreating from the country's financial services market in the wake of the financial crisis.e of the financial crisis.
Popular, Spain's 5th biggest bank by market value, said on Monday it would take on about 950 employees and 45 branches from Citi as part of the deal, as well as 2 billion euros worth of deposits and 1.1 million credit cards.
Spain has become increasingly tough for foreign banks as a prolonged economic slump and a property crash sparked a wave of mergers among local banks.
The economy is emerging from recession, but both domestic and foreign banks are struggling to revitalize profits, as loan defaults remain close to all time highs.
Still, some banks such as Popular, are capitalizing on the pull-back by international rivals to expand their business.
Britain's Barclays is also sounding out buyers for its Spanish retail bank while retaining an investment banking team in the country, sources have previously told Reuters.
Lenders such as Caixabank have said they would be interested.
Citi said in a statement it would remain in Spain but focus on expanding its private bank and advising Spanish companies and public sector clients through its investment bank.
Popular, which did not detail how much it would pay for the Citi acquisition, said the purchase would close after it received regulatory approvals, likely to be in Q3 of this year.
Recommended Reading :
* Barclays seeking buyers for Spanish retail division