Spain drops China human rights case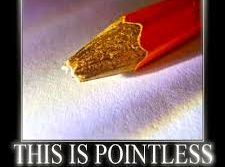 Spain's High Court on Monday dismissed two judicial investigations into alleged cases of genocide and human rights violations by Chinese authorities under a new law that limits Spanish judges from probing international cases.
A court source said the judges of the court voted 9 to 7 to dismiss both of the cases, which have been under investigation by examining magistrates - who work like prosecutors - since 2006.
The judges cited new rules - passed into law in March - that limit investigations of cases that do not involve Spanish victims or alleged perpetrators.
China's foreign ministry welcomed the move.
"As we have always emphasized before, China and Spain enjoy a traditional friendship. The 2 sides are able to respect and support the other party's core interests and concerns," ministry spokeswoman Hua Chunying told reporters in Beijing.
China bristled in February when a Spanish judge issued arrest orders for former top Chinese officials as part of investigations into a 2006 human rights complaint by a Tibetan-Spanish monk who accused the former leaders of genocide, torture and crimes against humanity.
The investigation was one of a number of human rights cases being carried out by Spanish judges under the country's recognition of a concept known as universal jurisdiction - the principle that crimes against humanity, torture and genocide can be prosecuted across borders.
Spain has been considered a pioneer in the pursuit of universal jurisdiction.
The most famous universal jurisdiction case led to the 1998 detention in London of former Chilean dictator Augusto Pinochet, on an indictment issued by crusading Spanish judge Baltasar Garzon. Britain ended up returning Pinochet to Chile, citing health reasons, and he was not put on trial in Spain.
In March Spain's center-right government fast-tracked and passed a law curbing the powers of judges to prosecute such cases. Since then the High Court has been reviewing all active universal jurisdiction cases and dismissing those with insufficient links to Spain.
The government has denied that the new law was a response to complaints from China.
The High Court dismissed the case brought by the monk, as well as a separate case into the alleged persecution of members of the Falun Gong religious group in China.
Recommended Reading :
* Spain leads the way in Chinese-friendly tourism
* Spain's love-hate relationship with China