Spain's public deficit hits 1.16% of GDP in Q1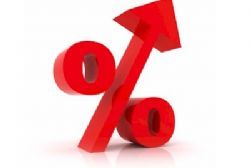 Spain's public deficit, excluding town halls, from January to April 2014 was 1.16% of GDP, up from 0.67% to March, the Treasury Ministry said on Tuesday.
That compared to a deficit of 1.43% of GDP in the same period a year earlier.
The government is aiming for an end-of-year deficit, including local administrations, of 5.5% after ending 2013 with a deficit of 6.6% of GDP, just short of a target of 6.5%.
Recommended Reading :
* Spain's public debt reaches record high