EU set to clear Vodafone's EU 7.2 billion bid for Spain's Ono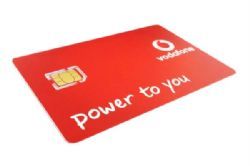 EU antitrust regulators are poised to clear Vodafone's EU 7.2-billion proposed takeover of Spain's largest cable operator Ono unconditionally, three people familiar with the matter said on Wednesday.
"There are no issues, the deal will be cleared by the European Commission without conditions," said one of the people, who declined to be named because the Commission's decision is not public yet. The other two sources said they have the same expectations.
The deal is the latest in the telecoms industry and marks Vodafone's third acquisition of a European fixed-broadband asset in two years.
Recommended Reading :
* Spain's worst mobile phone operator : Survey