Spain's Bankia names new COO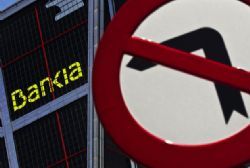 Spanish banking group Bankia said on Wednesday it had named Jose Sevilla its Chief Operating Officer, reporting to Chairman Jose Ignacio Goirigolzarri.
Sevilla had been managing director and de facto number two at the group up to now, although the role of COO had not been created.
Spanish companies and banks have recently been subject to greater scrutiny over the issue of corporate governance after billion-euro state rescues of banks and amid a prolonged economic crisis which fuelled public anger.
Recommended Reading :
* Spain to take legal action against former Bank Managers
* Bankia nominated Spain's worst company and worst advert 2014