Spain to compensate owners of Valencia quake rig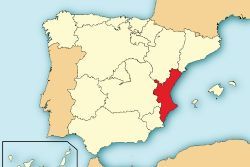 Spain will pay EU1.4 billion in compensation to the concession-holder of offshore gas facility Castor, after the unit was shut down following seismic activity.
Industry Minister Jose Manuel Soria told radio station COPE the government had "no other option" but to compensate concession-holder Escal UGS, jointly owned by building and services group ACS and Canada's Dundee Energy.
The government ordered a stop to injections of gas at the storage plant last autumn after more than 200 minor earthquakes near the area.
Escal announced earlier this week it would give up its concession on the plant.
It funded the construction of Castor with a bond issue partly back by the European Investment Bank. Under the terms of that deal, it would have to return the funds if the facility does not come on-line before November 30.
The government presented an appeal to the Supreme Court to try to avoid paying up, but the move was rejected.
Recommended Reading :
* Report confirms Valencia earthquakes caused by gas rig