Spain sees number of Portuguese workers grow for 5th month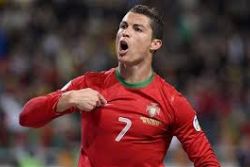 Information released this week by the Spanish Ministry of Employment and Social Security shows that at the end of last month 39,571 Portuguese workers were registered in Spain, 1,420 more than at the end of April, but still 320 fewer than in May 2013.
Despite these rises the overall total of Portuguese workers in Spain at present is significantly inferior to figures that have been registered in the past, having dropped by 7.56% in 2013 and by more than 45% since 2008, when the financial crisis first hit Spain.
Generally speaking, the number of foreigners working in Spain grew by 44,600 to 1.6 million between April and May this year, yet that total is 43,169 fewer foreign workers than during the same period a year ago.
The Portuguese migrant working community is the 5th largest in the EU, after Romanian workers (244,200), Italians (59,000), British (52,000) and Bulgarians (49,000).
Recommended Reading :
* Spain to pass EU63 bln plan to boost jobs & cut taxes in June