Spain's Merlin Properties falls below IPO price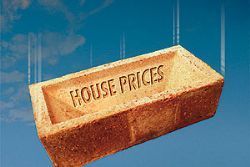 Merlin Properties Socimi fell on its trading debut after the real estate investment trust sold 1.25 billion euros of new shares in Spain's 5th initial public offering this year.
The REIT opened at its 10-euro sale price and lost as much as 2.1%. It was down 1.8% to 9.82 euros at 5:19 p.m. in Madrid, compared with a 0.4% drop in Spain's IBEX 35 Index. Lar Espana Real Estate Socimi SA, an earlier REIT IPO, has fallen 5.3% since its February debut.
Merlin, a new company formed to buy and manage real estate as the Spanish market emerges from a crash, is targeting acquisitions of assets such as office and retail properties with a value of EU44 million to EU110 million. The Madrid-based company is focusing in the nation's biggest cities as well as Lisbon, according to its June 13 prospectus.
Credit Suisse Group AG, Deutsche Bank AG and UBS AG organized Merlin's IPO. Credit Suisse's Spanish brokerage was the biggest net buyer, acquiring 3.47 million shares. An overallotment option, or greenshoe, of 8 million shares is reserved for excess demand.
Recommended Reading :
* Spain's Cajamar draws foreign suitors for property unit