Spain's Caixabank names new CEO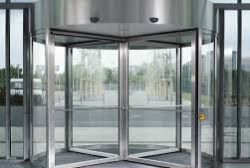 Spain's CaixaBank said on Monday its board had agreed the departure of Chief Executive Officer Juan Maria Nin in a surprise move that marks the start of a new era for the acquisitive lender.
In a statement, the Barcelona-based bank said Nin, 60, who was also deputy chairman, would leave "by mutual agreement". But sources with knowledge of boardroom politics at CaixaBank said the relationship between Chairman Isidro Faine and his number two had deteriorated over the last few months.
Nin will be replaced by Chief Financial Officer Gonzalo Gortazar, 48, who has held senior positions at La Caixa for the last 5 years and previously worked for Morgan Stanley and Bank of America.
"This ushers in a new era at the group," a spokeswoman said, linking the stepping down to a wider restructuring at the bank to meet European rules on professionalising the management of former savings banks.
In the statement, Faine praised Nin's "enormously positive" contribution including the listing of investment vehicle Criteria in 2007 and of CaixaBank in 2011, as well as a series of acquisitions made under his leadership.
With Nin at the helm, Caixabank has been one of the most acquisitive banks during Spain's financial crisis, snapping up bailed out peers to grow market share.
Spain's third biggest banking group after Santander and BBVA, Caixabank bought bailed-out lender Banco de Valencia, CaixaGirona and Banca Civica.
SURPRISING TIMING
Earlier this month Nin told the Wall Street Journal newspaper the Barcelona-based bank was considering making an offer for Barclays' retail business in Spain, which analysts value at up to 2.2 billion euros.
It was also interested in fellow Catalan bank Catalunya Caixa, nationalised in 2012, he said.
A banker who has attended meetings with the two men said the departure of Nin before the completion of Europe-wide stress tests, due to be completed in October, showed just how badly relations had deteriorated.
Some of the country's lenders fear excessively harsh economic scenarios could be used in assessing their strength, although most have said they expect few major surprises from the tests.
"It's also not good timing when Nin himself has just recognised that the company was looking at buying Barclays (in Spain) and Catalunya Bank," said the banker.
Nin would continue to represent the La Caixa group on the boards of oil major Repsol, Austrian bank Erste Bank and Spanish utility Gas Natural, the lender also said.
The younger Gortazar will now face the task of drawing up a new strategic plan for Caixabank for 2015-2018, expected to be presented to investors in the next few months, said a source with knowledge of the bank.
Recommended Reading :
* Spain's Bankia names new COO
* Caixabank considers offers for Barclays Spain